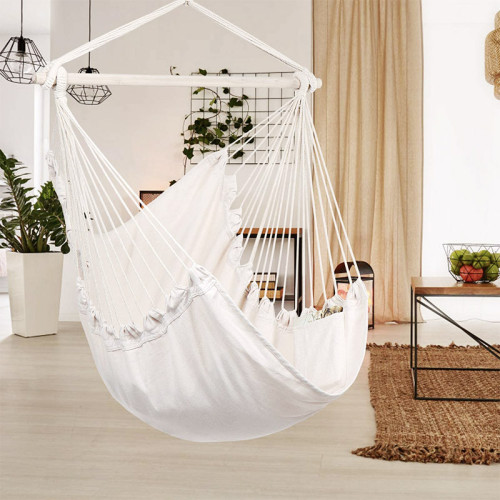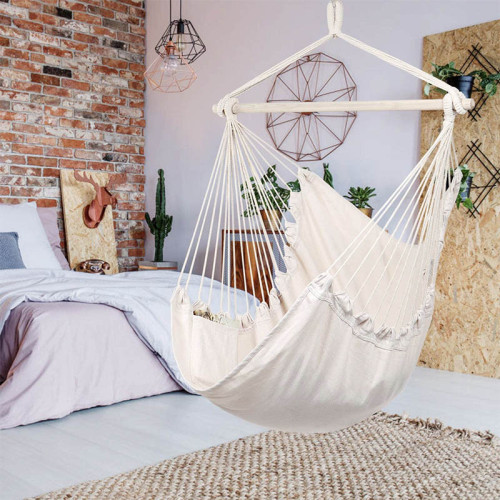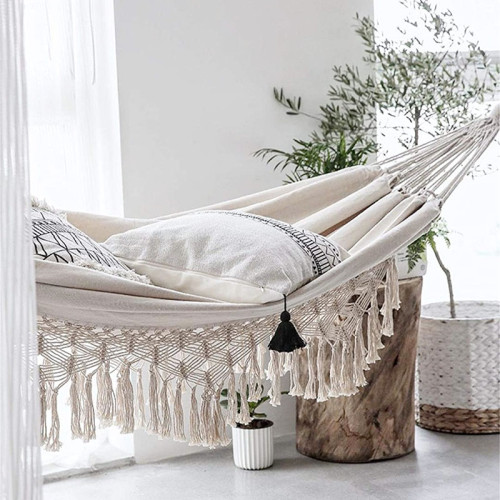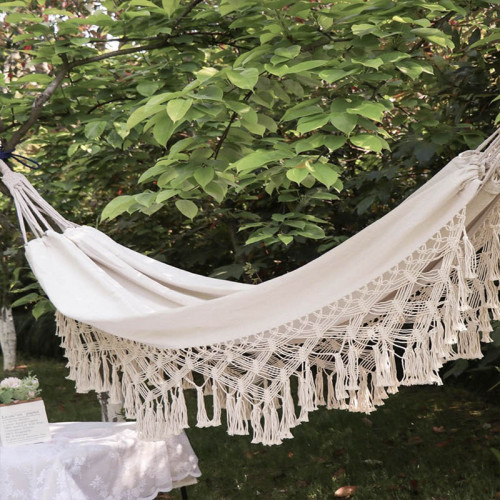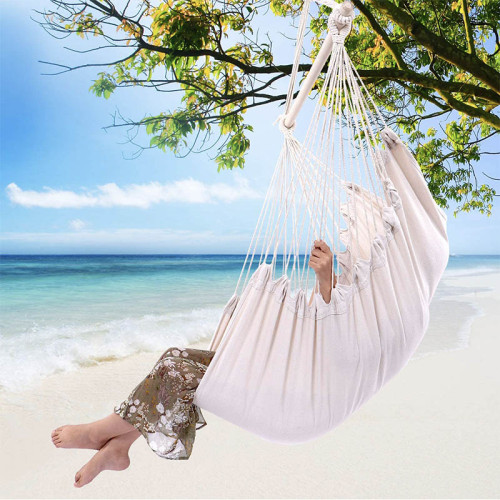 Simple and convenient outdoor camping hammock-Yuxun
Item specifics
Product name

camping hammock
material

cotton
usage

outdoor,indoor
packaging

bag and carton,6 pcs/carton
color

white or other color
Place of Origin

Zhejiang,China
Mail packing

Yes
Common size

260*140,300*200cm
Description
Comfortable And Romantic Space. In the warm afternoon, the evening wind sweeps through the evening of the fallen leaves. At different times, the chair can provide you with a comfortable space, and all you can do is enjoy this romantic and comfortable time. hanging it in the yard in the winter, enjoy the warm touch of the sun, and then put it on the front porch to listen to the rain when the rain falls in the spring.On a cold night, put it in front of the fireplace, drink a cup of hot tea, and remember the past. So sit down, in this quiet time, and let your troubles disappear with a gently rocking chair.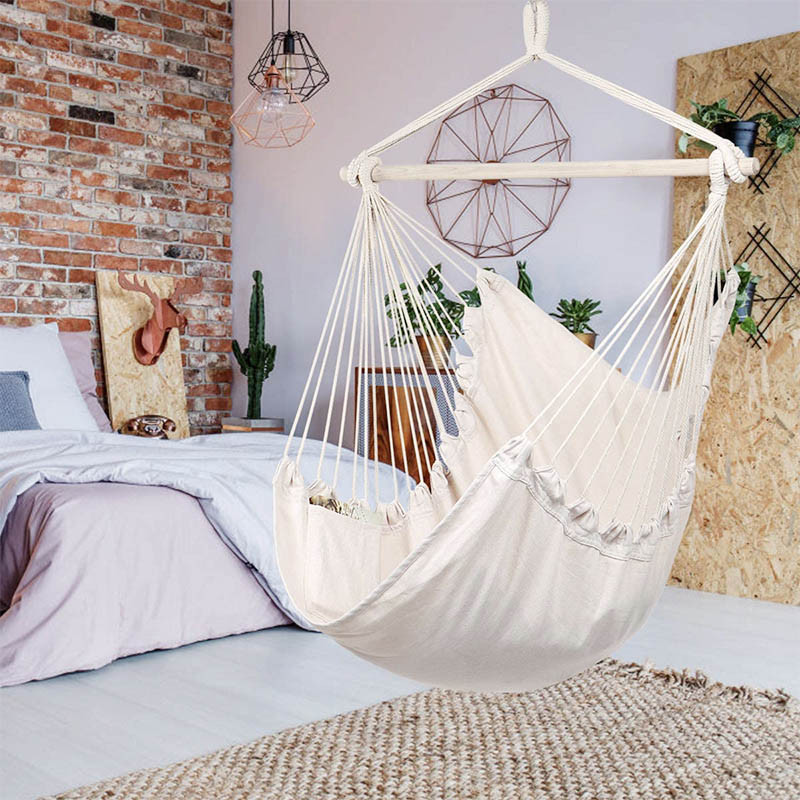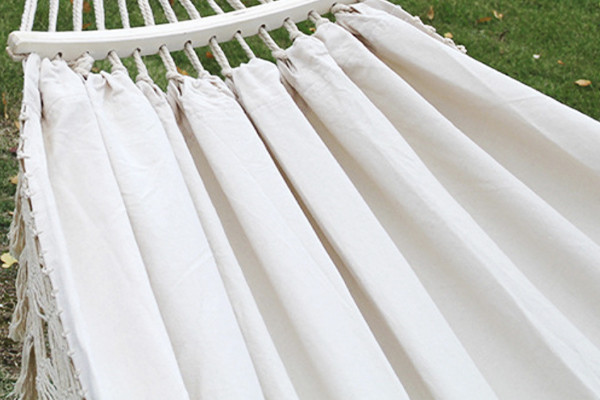 Fabric
High quality skin-friendly and comfortable cotton fabric, even if your skin directly contact with the fabric will not feel uncomfortable, cotton material determines its good air permeability, lying on it for a long time will not let your skin stuffy red mark. enjoy your leisure time easily~
Our hammock is suitable for both indoor and outdoor use. We include additional mounting hardware so you can immediately open your package, install your canvas hammock and enjoy. Comes with a 13 inch
x 16 inch canvas backpack for portability. The hardware set includes two 3 inch S-hooks and two 117 inch nylon straps. Set is designed for easy installation, no tree puncturing necessary.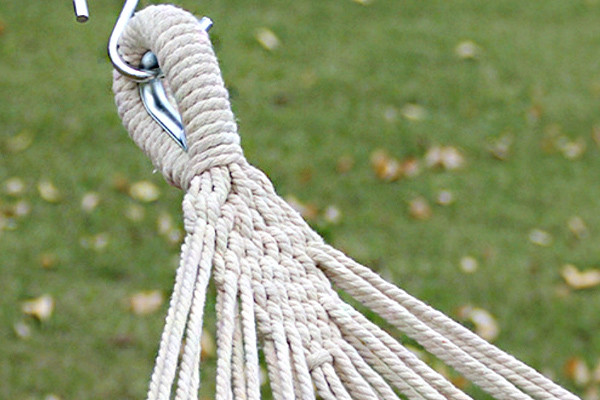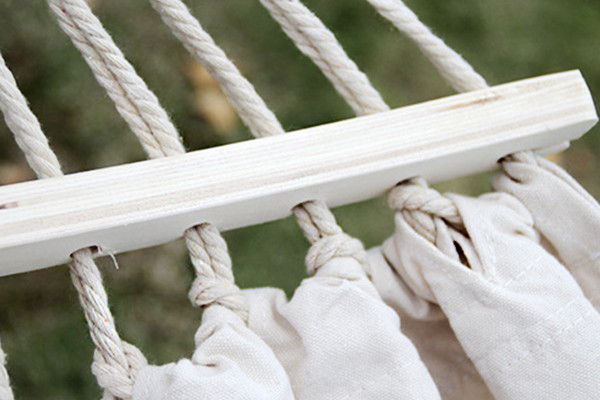 Durable Hardwood Spreader

The wooden stick heavy duty hardwood spreader rods make it more stable and stylish. You don't have to worry about any security issues, just relax and enjoy it wherever you go.
Exquisite

It is filled with very fluffy cotton, giving you the feeling of taking a nap in the cloud. Delicate fringed lace is added on both sides to keep it elegant wherever it is.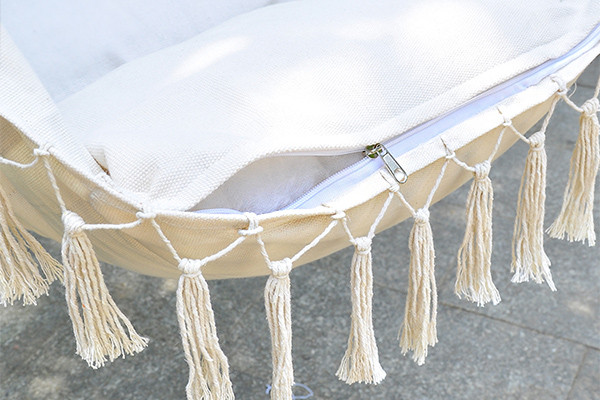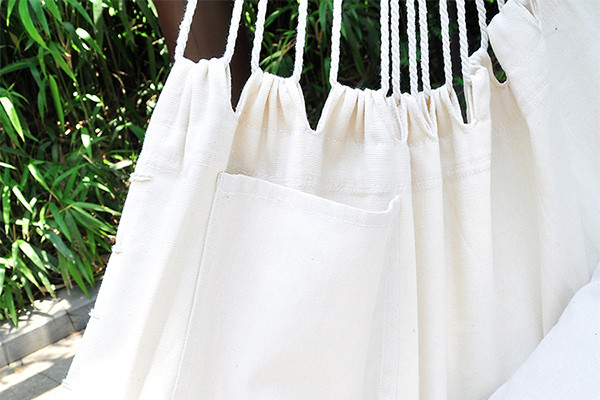 Built-in side pocket

A unique built-in side pocket that holds your phone, books, iPad and drinks. Convenient and beautiful.
Pocket size: 8.7 in * 7.9 in (22 cm * 20 cm)
Accept customization of private logo