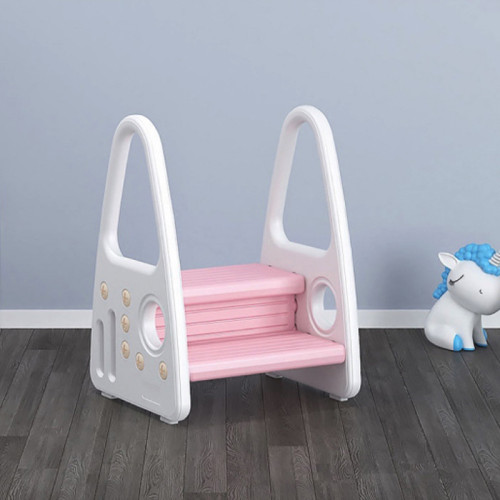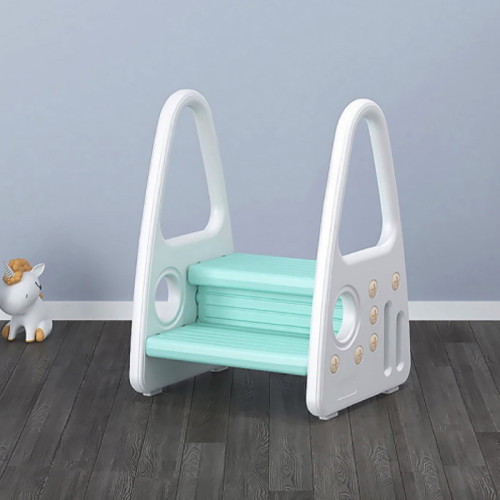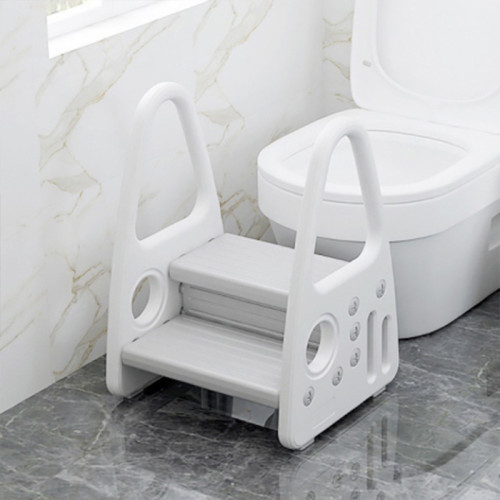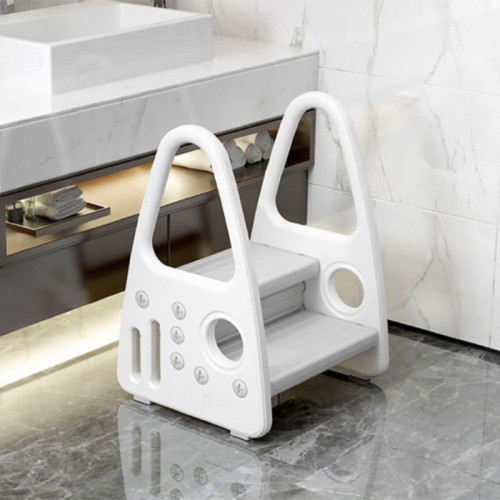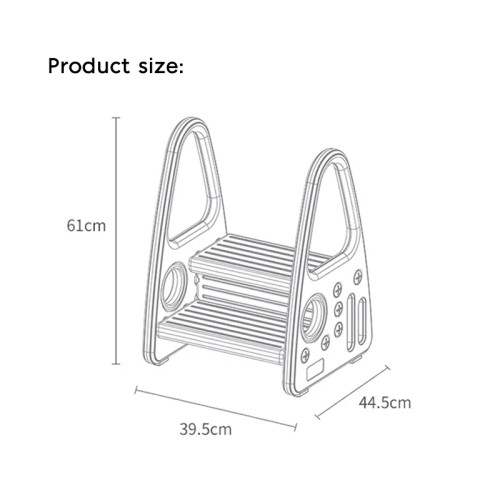 hot selling baby kitchen helper kids two step stool-Yuxun
Item specifics
product name

kids step stool
material

plastic,PE
usage

Kitchen,Living Room,Bathroom
color

pink.blue.grey
MOQ

20pcs
place of origin

Zhejiang,China
Description
Two Step Stool
Keep the balance of safety handrail, handrail smooth handling, no burrs, care for baby's skin. Easy to move, the existence of safety handrail, so that the handling more convenient, easy to pull the baby. Strictly control the details of the product, the back of the pedal adopts grid structure, can withstand greater weight, the bottom of the non-slip mat design, environmental protection material, protect the safety of the baby.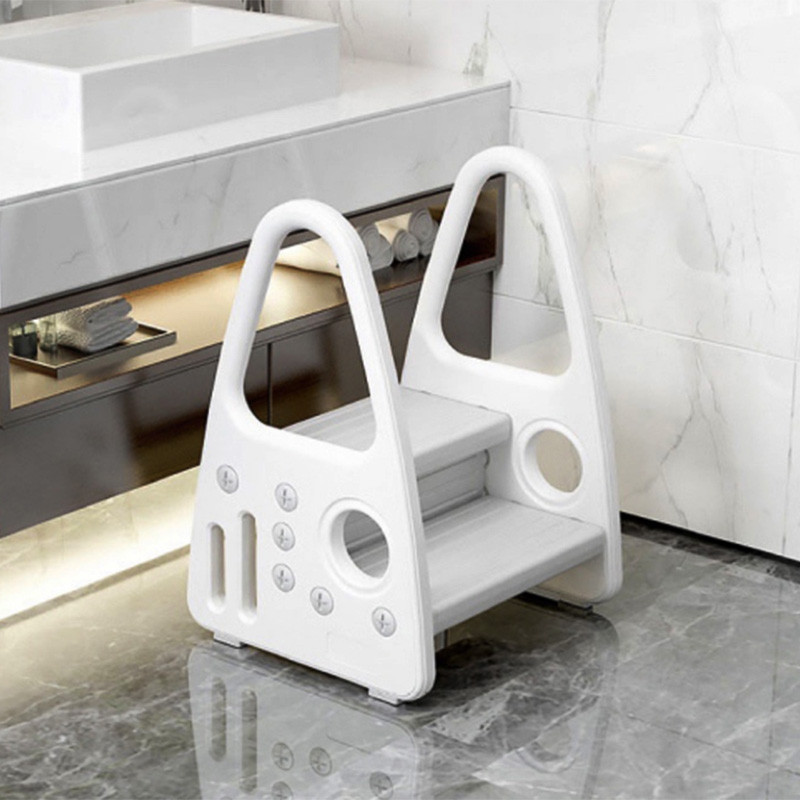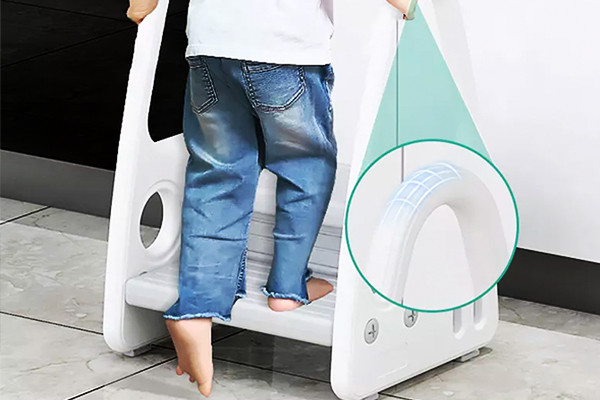 The baby will be afraid when climbing the stool for the first time. Ordinary footstool lacks armrest. It is not easy for the baby to keep balance when using it alone. Double armrest design brings baby a sense of security when climbing steadily.
The handrail part is smooth and smooth, which makes the touch more comfortable and safe, without burrs, and takes care of baby's delicate skin.
Double Step Design
It is suitable for babies of different ages and heights.
Multiple anti-skid grooves on the pedal surface, and with anti-skid texture, double protection and more safety.
The pedal of 37*20 cm is wide and firm, and the baby can use it safely.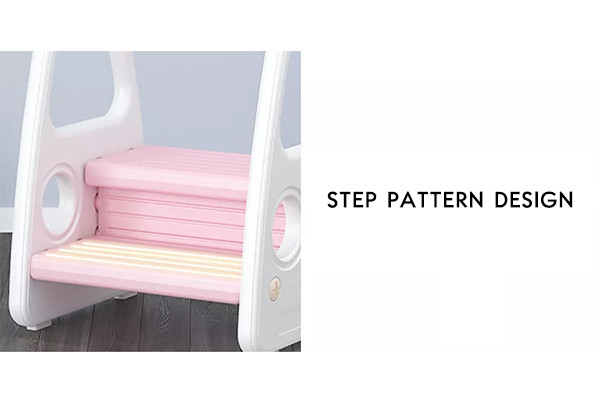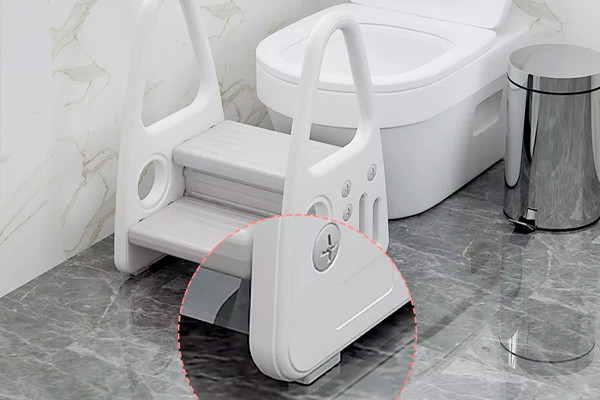 Non-slip Pad Design

5*2 cm four rectangular non-slip pad to prevent shaking, enhance stability, give the baby a sense of stability.

Environmental Protection Material
Stronger load-bearing,hard and wear-resistant,no deformation after shaking for a long time. The wood parts are finely polished to give your hands a comfortable feel.
Surface polishing treatment, so that the log with a better luster, more bright.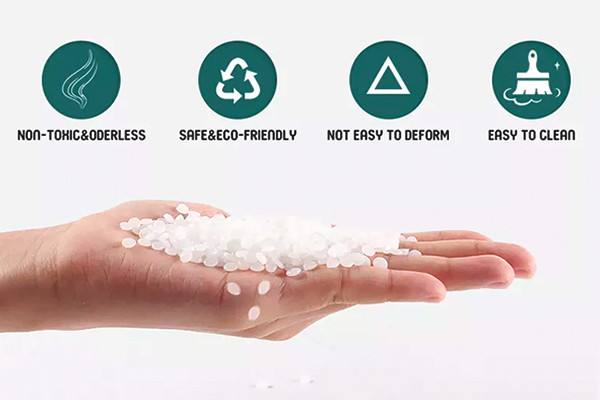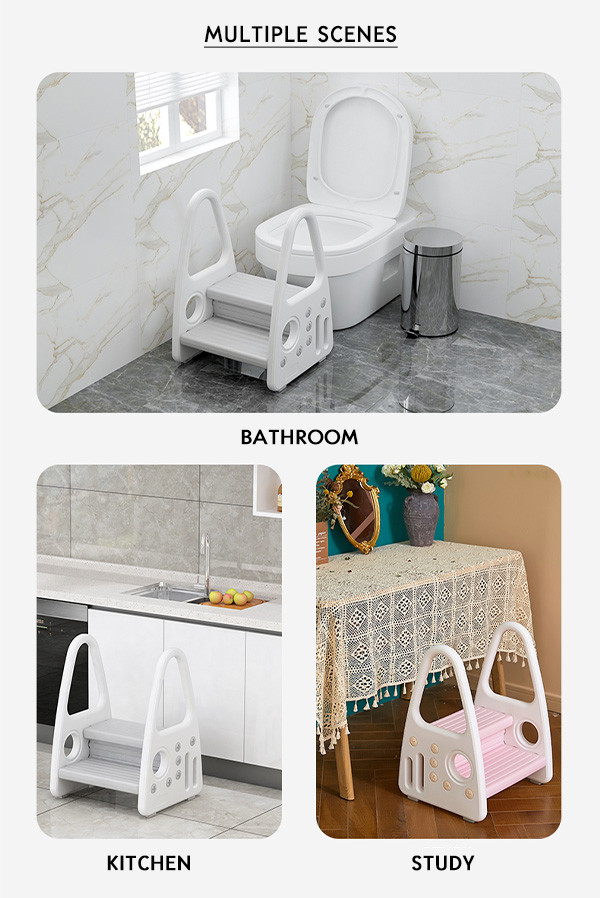 With it, the baby can handle a lot of things on his own. Sink: baby wash hands, brush teeth, wash face, toilet, cabinet: children and adults can use, easily take favorite toys and books, dining table, etc., improve the field of activity, but also can become a rest place, suitable for various places in the home, mother often borrowed to use.

Three colors to choose from.
Pink: The color of choice for little princesses, no cute baby girl can resist having a little pink helper in her life.
Light blue: different from ordinary blue, this blue is directly between green and blue, is a very bright color, both boys and girls like one color.
Off-white: a low-key color, no matter what kind of decoration style the room is, it will be well integrated into it, and will not be obtrusive.